Style Edition Part One
There is this thing I personally don't understand when I meet people, it's the way they are really happy for me when I say that I am French. Their eyes are getting sparkly and you can tell that they are already dreaming about Paris and red wine. I have already been asked many questions about my way of doing things, common things everybody does. Should I do them in a special way? Am I an alien here? Well apparently yes! So, as I am in a quite good mood today, I am going to give you the keys of the French girl attitude. There are strict rules to follow, but once you get them – just don't care about them anymore and do your own way – stop worrying about them and just do it your own way! This is actually the first rule, it works for many situations!
Before we start, let me clarify some true French clichés:
Without a fresh baguette we are lost, this is true, you can't imagine the feeling of a fresh piece of baguette with salty butter on top and black coffee. Do I buy baguette here? Actually, no, I don't want to ruin this special memory, but every day I eat some bread, with imported salty butter from Brittany on top… A perfect night out would be with your best friends, red wine bottles and a huge plate of cheese, at the terrace of a Brasserie. Parisians are arrogant and they enjoy it. We speak really bad English and most of the French don't want to learn it. We don't understand why our accent in English is sexy, we actually hate it. We cross the street when we want and where we want, why would you wait if there is no car?
What a french girl would choose?
The French esthetic is known around the world, what makes it so special? Here is a list of statements that we all follow and play with to make it our very own.
Overdress but be comfy
Cool but sophisticated
Put on a little black dress and lipstick, but don't brush your hair
Prefer lipstick and mascara, a bit of rose blush for night time
Prefer a smoky eye for daytime
Put on your sneakers with a suit/tuxedo
Monochrome outfits are the best
Don't show that you put effort in how you look, only you need to know
Less is more, love quality and hate quantity
The essential party items: A perfect pair of jeans, red lips & perfume
Find a good balance between feminine and masculine items
"Cozy daytime outfit for a black coffee & a book."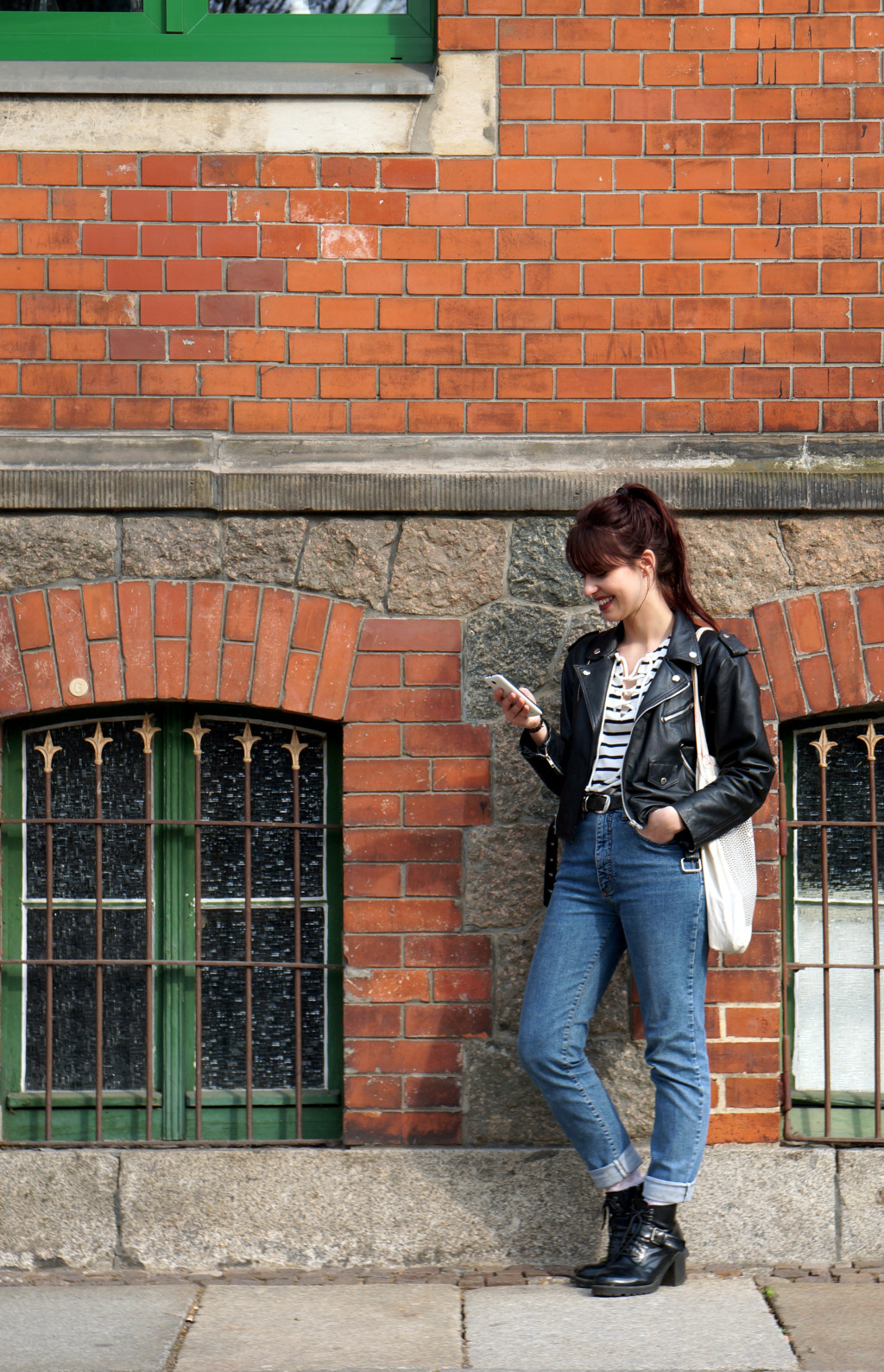 "This is what I would wear for work."
What a french girl would wear?
The French closet is actually really boring; classic pieces are kings and queens:
A tight leather jacket (tight because it's more feminine)
A pair of blue jeans, dark blue is better, not washed out, no holes, straight not slim, it's what we call a "pantalon cigarette". Prefer it high waisted, but low waisted is good too if you feel better in it,
A navy blue sweater,
A white shirt, it doesn't have to be tight nor with a special cut,
A sky blue man shirt,
A dress that you feel sexy in it (doesn't have to be the little black dress),
A white t-shirt,
A pair of black skinny jeans (you have to roll up the edges twice), prefer it high waisted as well, but remember you have to feel good,
A blazer jacket, oversized would be better,
A bold statement piece: fury colorful coat, multicolor "pied de poule" wool coat, a crazy jumpsuit, etc,
A pair of black ankle boots,
Black or any bold color pointy heels.
"Nighttime outfit for going out. Shiny blazer, white t-shirt & black pants."
---
Find out more about french attitude in my second article coming soon.
Bisous.